Why horror movies and books aren't for me!
Source:www.photobucket.com
I don't like being scared! I've never, ever been able to handle reading or watching scary, horrors. I can usually handle watching/reading horror it if it's based on an other worldly element. Hey, you know there ain't no way that stuff can be real. C'mon sorry to dash your dreams, but werewolves or vampires, they are not true. No matter how much you fantasize about them. But if it's based in the real world, then sorry I'm running for the hills and I'm going to read some light, and fluffy romance to calm down. Or drink a lot of wine. I just can't face the fact that in some horror that situation could really happen. You just know I can't sleep after watching/reading something with horror in it. I'm not made to sleep with every light on in the house and checking every nook and cranny of my house. I'm not a Mindy Lahiri who can sleep with a knife under my bed. It just ain't safe! That sound hitting the side of the house isn't no tree, it's a serial killer out for my blood. Why my blood you might ask? Well mosquitoes seem to love it and we all know vampires aren't real. Are they?
Check after the jump for my gif heavy reasons as to why those horror shows/books just leave me unable to sleep! Occasionally hiding behind a corner saying,"It's not real. It's not real."
In one word; I'm completely chickenshit.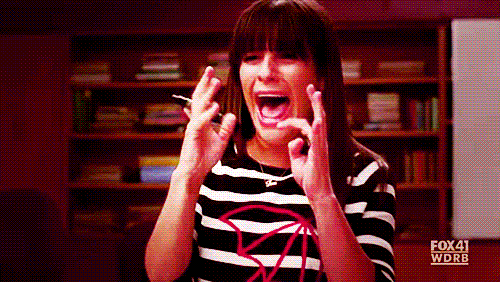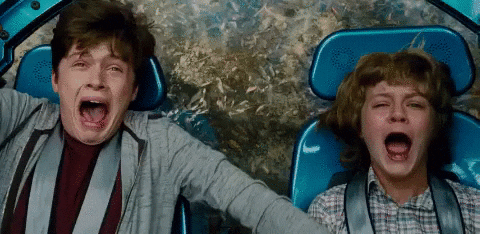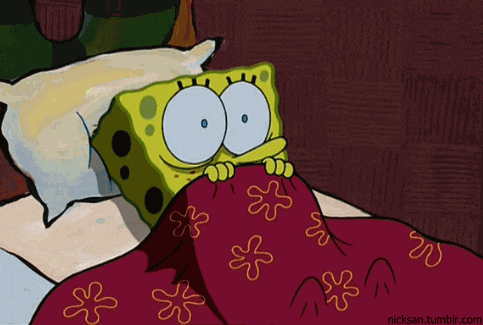 Me watching something scary. This was very real whenever I watched Dr. Who was a child. I use to hide behind the couch and peep around to see if the scary scenes were over.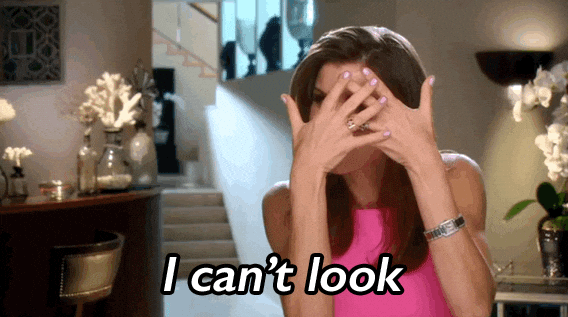 Clowns! Some book and TV show called It by Stephen King I think traumatised a whole generation from ever trusting a clown. Well it traumatised me.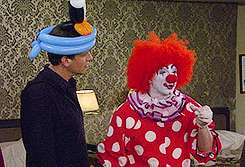 The thing is for me horror novels and movies are often too plausible. Often they could happen in real life and therefore it forces me to check under my bed, in my wardrobe and all the dark corners of the house to see that all is clear. My rational mind knows that this is ridiculous and all is well.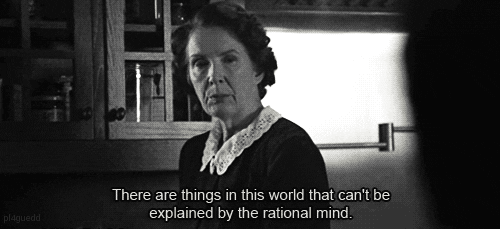 Remember if you grew up in the 80's when everyone was watching those A Nightmare on Elm Street movies. Nope, nada, never. Then your friends would say, "One, Two, Freddy's coming for you..." I was outta there.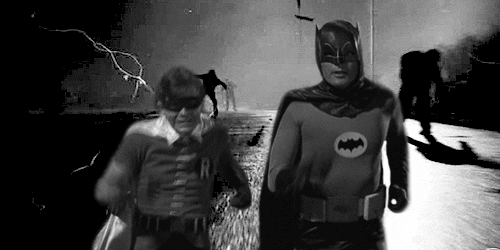 My irrational mind just thinks that someone might leap out at me brandishing an axe or a knife. I don't know why an axe or a knife. Isn't that what killers have in movies?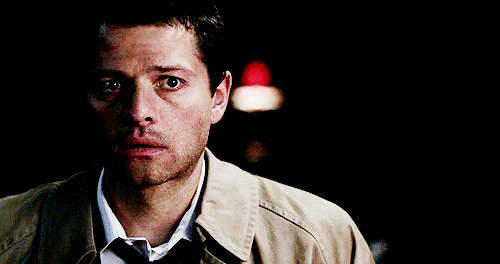 I realised that showering could be traumatic. How did I ended up watching the Alfred Hitchcock movie Psycho? I don't know? I think I was challenging myself to see if I could handle it. I tried to pretend it had never happened. Even now I still can't forget the shower scene.

What about that book and movie called Jaws? Well I only ever watched the movie. What were my parents thinking? Even to this day I cannot go into the ocean over my head and freak out if anything touches my foot. I blame it on Jaws and not the fact I'm a scaredy cat. It doesn't help that the word shark often makes the Jaws theme music start in my head.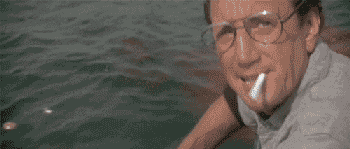 Why did their car break down?
Why the hell is it raining and there is only one house around for miles?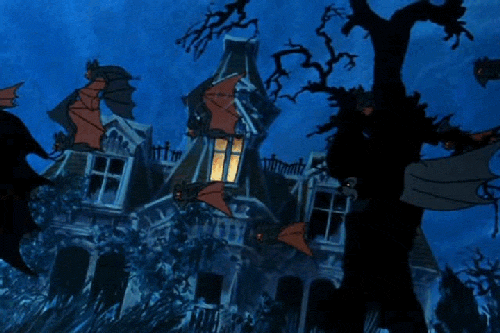 Run away while you still can.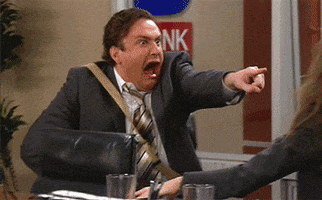 When I was in my teens a lot of friends loved to read Stephen King or Dean Koontz. They use to revel in the thought of being terrified. Often they would recount how petrified they were, that they couldn't sleep. I gleefully tried to ignore this teenage desire to frighten myself and kept reading fantasy or romances.
So it's safe to say that horror isn't just not my thing. Ever. While I've tried the odd time to flirt with it to see if I can read that book or watch that movie. I just can't.
Do you freak out easily like me when you've mistakenly stumbled onto a horror book or movie?