Why read a long series? Be daring and trust us!
Say you have a friend and she's constantly gushing over a book and she's trying to get you to read it. Let's say you are not like me who avoids those books like the plague just because someone else recommended them. No, you decide to read the book. You ask your friend to lend you this amazing piece of literature and she does. But just as she's handing it to you she drops this little nugget: "this is the first book in a series of 15 books so far and there are more coming out".
1.
Run away never looking back?
2.
Decide to be brave and take on this daunting task?
3.
Say you'll wait for the TV show?
After the jump we'll try to give you all the necessary reasons to choose number two.
If you're like me, you beat to the sound of your own drum. You'll rarely take someone's book recommendation if the said book doesn't "speak" to you. That's the first reason I start a book. I'm attracted to the synopsis or, and I know this is ironic, the cover. In this post, yours truly and my fellow wenches will try to capture that x-factor that some of our favorite long series have.
What I personally like to do before I'm ready for a new series/story/adventure is to get informed. I Google the book and read the synopsis. Then I commit to JUST the first book. I don't care if there are more....a million more....I'll only commit to one. If I can't put it down, and devour it in a mere day then I'll read the second one and so on. But, if by any chance, I get disappointed in the series, I'm one of those people that'll stop in the middle of the book, cross my heart. I don't care if I never learn what happens in the end.
However, people look for different things in books. I personally prefer urban fantasy when it comes to my easy reading.
Some of world's most famous cities became homes to some pretty kick ass action. If you love Chicago you'll fall in love with Chicagoland Vampires Series, since the city itself is a character in the story. Merit is in love with her hometown as much as she's in love with a certain dude (no spoilers).
Furthermore, Ilona Andrews takes you on a ride through post-apocalyptic, ravaged-by-magic, Atlanta. Kate knows this town as the back of her hand and she makes you feel like you do, too.
But, there are those that have their own world. All the nature versus urbanism in the Psy-Changeling Series and the weirdness versus normalcy of Guild Hunter and Kate Daniels.
There are series I read because I feel like the characters grow and change with every book, they learn and make mistakes, they love and lose. And, even though they are mostly supernatural, you can relate to them in some way, some aspect of their personality. Like Wench Merit says: "when I read a book and love the story and characters, I don't want it to end; I want to know every single detail about their life. I feel I'm 'part of the family.'

I want the story to go on forever and to walk alongside the character for life."
You empathize with Chess, a social underdog trying to do her best in spite of her insecurities and life choices. You want Kate to understand she's worth someone's friendship and love. You root for Merit standing her ground when she knows she's right and finding her place in her new unfamiliar surroundings.
Some series I love because of all the badass action and kickass women. Kate and Merit make you want to learn sword play while dancing ballet. Jaz has a cool cross-bow and guns, not to mention a winning personality. Charley is all brash behavior and sarcasm. Mercy, a car mechanic with a History PhD, kicks ass with whatever she can find. They just make you feel you could do anything.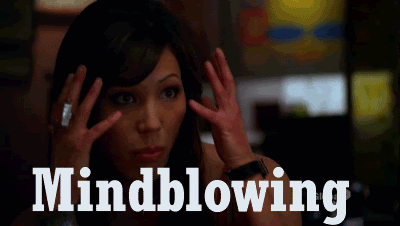 Another reason is all the weird characters, creatures, magical powers and completely new mythology. Your basic paranormal superstars are vamps, werewolves, shape shifters and witches. But, there are many more, so many more. Just in the Kate Daniels series you'll get a crazy compilation of meshed up mythology and Ilona's imagination. Weird sea creatures and blood Gods and such. Lords of the Underworld always give you a mythology revision with a twist. And Psy-Changeling have the cold Psy with strange abilities to keep you wondering.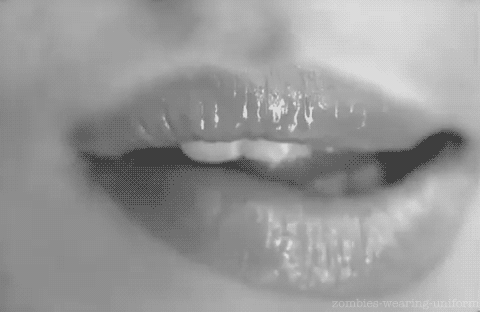 On the other hand, there are those series you read because they are just plain old sexy. They have sexy men and women described to look as everyone's wet dream. Karen Marie Moning's Highlander Series will take you to Scotland and make you fall in love with fairies, brogue, the Highlands and the Highlanders. These Scots are seriously hot. Not all books are equally good, but mostly they are quite pleasing (if you know what I mean *wink wink*). Lords of the Underworld will give you history lesson and a sexy lesson at the same time. While Cat and Bones will teach you a few new moves in the bedroom. Definitely books to read in bed. *fans self*
However, to be fair, there are some downsides to reading long series. Wench Merit says: "First I'll tell you why I love long series: when I read a book and love the story and characters, I don't want it to end, I want to know every single detail about their life. I feel I'm 'part of the family.'

I want the story to go on forever and to walk alongside the character for life.
On the other hand I hate long series, when it takes more than a year between books. In the time between books I read ton of other books and sometimes I feel I just can't go back to that series, I get emotionally detached from the story and characters and it is difficult to go back into it even if I loved the books before."
Me, I agree with Wench Merit. I'd also like to add that, as a reader, I get to know the characters and I want to see what happens to them, I hope the author will be consistent and fair towards them. I personally feel betrayed if the storyline isn't true to the character I love. Sometimes that happens in a really long series. So far it happened only twice in the series I've read. The disappointment is real.
Another big let-down is when a writer abuses her heroines. I don't understand how women can write other female characters to be so powerless, used and abused all the time without using the narrative to condemn such behavior. Those disappointments are the worst! I refuse to ever read anything that author wrote, ever.
All in all, here come short and sweet, bullet reasons to read some of the Wenches' favorite series:
In conclusion, go ahead, be daring and trust us, these series listed above are holding true. You can find something for yourself on this list, something for everyone's taste.