Fangirl Fridays – What I'm Reading Before the End of the Year
What have I got left to read before the end of the year? I'm trying to do my Goodreads challenge of reading 65 books this year, but I've started falling behind. I blame it on reading too many books which are long! That's my story and I'm sticking to it. So what do I have on my list to read before the end of the year? I wonder if I can make it through my list below?
The Tyrant's Law (The Dagger and the Coin #3) by Daniel Abraham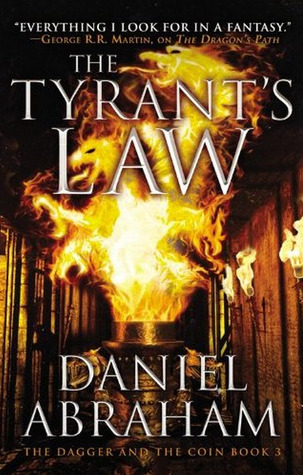 Book 3 in The Dagger and the Coin series, The Tyrant's Law, I'll be reading as a buddy read in November. I've enjoyed the first two books in the series. Though to be fair, The Dragon's Path (#1) was more exciting than The King's Blood (#2). There aren't too many point-of-view characters, so it's easy to keep track of what is going on.
Blood Rites (Dresden Files #6) by Jim Butcher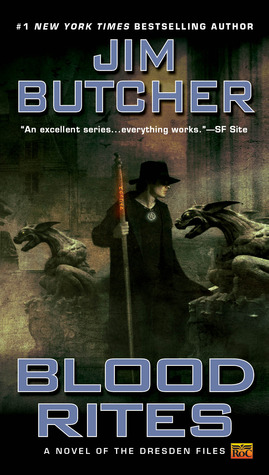 This is part of a series read in the Saucy Wenches Goodreads Group, and even though I'm two months behind I've really been enjoying this series. Plenty of action. The combination of male point of view and urban fantasy is working well for me. One of the true delights of this series is its brilliant side characters. They aren't always in every book, but when they are, it makes sense that his friends are using their abilities to aid Harry. I'm hooked and will keep up my series read.
Deadhouse Gates (The Malazan Book of the Fallen #2) by Steven Erikson
I'm in the midst of reading book 1, Gardens of the Moon, and really enjoying it. This is world building on a large scale, and keeping the various characters clear in your head can be a challenge. However, it's also very rewarding when you manage to work out character motivations and connections. Erikson is very subtle and leaves a lot of questions within his writing that it's up to the reader to connect the dots and answer. An enthralling first instalment that means I'll need to read this one very soon.
Stardust by Neil Gaiman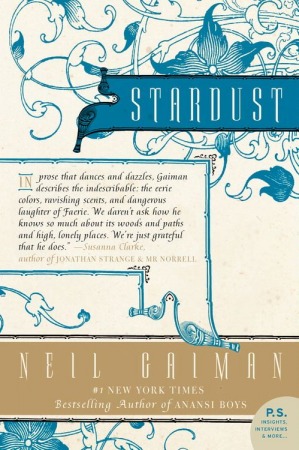 Stardust has been languishing on my to be read list since 2012. Zee keeps telling me I have to read the book, and come November I'm going to do just that. I loved American Gods, Neverwhere, and Anansi's Boys, so let's hope the same is true for Stardust.
The Cater Street Hangman (Charlotte and Thomas Pitt #1) by Anne Perry
This book is on my list in order to complete my 12 month challenge in the Saucy Wenches Goodreads group. I needed a book published between 1975-1980, and this book will fit the criteria nicely. Plus I enjoy a good historical mystery book. Let's hope this one fits that bill as well.
The Long Way Down (Daniel Faust #1) by Craig Schaefer
I meant to read The Long Way Down for Book of the Month for September and October in the Saucy Wenches Book Club group on Goodreads, but I've been falling behind. It's on my list to read before the end of the year. So many of my friends have enjoyed the book so much that they have carried on with the series.
The Sinner (Graveyard Queen #5) by Amanda Stevens
Another recent release that I plan to read before the end of the year. The Graveyard Queen series continues to go from strength to strength, and Stevens has created a character and a world that really intrigues me. Even if they are sometimes a little bit scary. If you haven't picked up this series, it is well worth checking out.
The Blood Mirror (Lightbringer #4) by Brent Weeks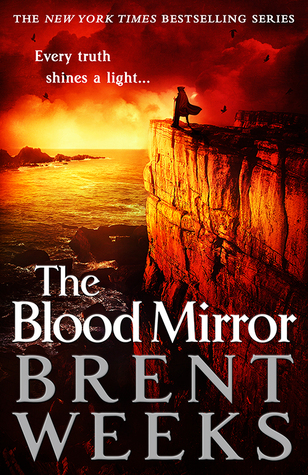 I've been waiting patiently for this fourth instalment, The Blood Mirror, in the brilliant Lightbringer series. Weeks left one of my very favourite characters in a massive cliffhanger after The Broken Eye (#3), so that I can't wait to see how it all plays out. As a new release scheduled for the end of October, it's on my list for November. I've signed up to three buddy reads on Goodreads to share my thoughts and hear my Goodreads friends' opinions on the book. One of my most anticipated releases for this year.
Final Thoughts
I know it's all very fantasy heavy for the conclusion of the year, but I'm really looking forward to reading all these books and completing a few reading challenges I've set for myself this year. It's been a wonderful year of reading so far, and hopefully I might manage to just finish my yearly challenge of 65 books. Though who thought it was a great idea to start the Malazan Empire series so late in the year must have rocks in their head. It's such a massive series that it's eroding my number of books for the year. However, it's not eroding my enjoyment of the books and new authors I'm discovering along the way.
What books are you planning to read before the end of 2016?