Review: Death and Relaxation by Devon Monk
Death and Relaxation (Ordinary Magic #1) by Devon Monk sees a change of pace from Monk's earlier work. The novel is small town, urban fantasy set in Ordinary, Oregon. Delaney Reed is the police chief and it's up to her to keep law and order in Ordinary. Yet the name is very deceptive. Ordinary is anything but ordinary. It's the place where gods go to vacation. The three Reed siblings have a unique ability to meet the requirements of living in this usual town. There's a murder to solve and the Reed sisters are up to the task.
From Goodreads:
Exciting new urban fantasy series by national bestselling author, Devon Monk
Monsters, gods, and mayhem...
Police Chief Delaney Reed can handle the Valkyries, werewolves, gill-men and other paranormal creatures who call the small beach town of Ordinary, Oregon their home. It's the vacationing gods who keep her up at night.
With the famous rhubarb festival right around the corner, small-town tensions, tempers, and godly tantrums are at an all-time high. The last thing Delaney needs is her ex-boyfriend reappearing just when she's finally caught the attention of Ryder Bailey, the one man she should never love.
No, scratch that. The actual last thing she needs is a dead body washing ashore, especially since the dead body is a god.
Catching a murderer, wrestling a god power, and re-scheduling the apocalypse? Just another day on the job in Ordinary. Falling in love with her childhood friend while trying to keep the secrets of her town secret? That's gonna take some work.
Delaney Reed is your typical urban fantasy lead character. She can function on coffee alone it seems, when she's not eating donuts, pastries and takeaways. Great way to fuel the body and feed the mind! I've decided that Ordinary, Oregon doesn't stock water, vegetables (unless in burgers or as chips) or fruit. Unless of course it's rhubarb which can be made into alcohol. As an urban fantasy heroine Delancy can do incredibly amazing feats regardless of her lack of sleep or any injuries suffered. No wonder urban fantasy heroines can only be superhuman. Us mere mortals could never cope. This is something that you witness time and time again in urban fantasy and sometimes unfortunately it starts to get a little bit old. Or I've read too much urban fantasy.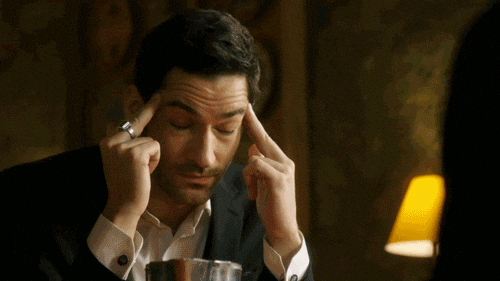 www.giphy.com
Rhubarb gardening can be a dangerous business. Who knew how much intrigue could be created by a Rhubarb Festival? Not me, that's for sure. The idea of a small town series does have it appeal to me and some of my favourite contemporary romance novels are set in small town America. A romance novel where there's no HEA (Happily Ever After) at the end, though doesn't work for me. I felt sometimes torn between whether I was reading a romance or I was reading an urban fantasy book. Perhaps it's because so many books I've read in small town America have been romances?

Delaney Reed has a murder to solve and she's going to need any help she can get. Enter Ryder Bailey. The one guy Delaney has had a crush on for years. However Ryder's motives seem to be suspect and he may not be as trustworthy as he first appears. See, the issue is that I presume Ryder is "The One" with the way the book reads but he does such an incomprehensible action that it just immediately puts me against him. I already don't want him to be with the Delaney and I hope that Monk doesn't go in that direction. It will just rile me up if the series does head in that direction. And hey, I've loved every other Monk book I've read. Maybe she will surprise me.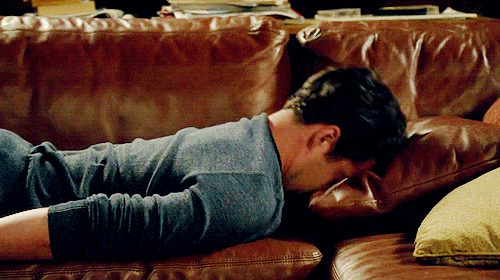 www.giphy.com
All in all the mystery did capture my interest and I found the idea intriguing that Gods would want to live everyday lives. Perhaps it makes a change when you've lived for so many years to just take time out. Delaney and her sisters keep the peace in Ordinary and help the Gods to maintain a regular existence. I did enjoy how each sister had a special ability unique to them. Part of me thought this series would have been great if it was a trilogy with a HEA based around each sister.
So this isn't my favourite Monk book. Maybe my expectations are just higher than I thought. I get that Monk may be trying a different type of urban fantasy, but it's not quite working for me with this outing.
I am interested enough to carry on with the series, even if it has a couple of urban fantasy pet peeves, which are starting to annoy me the more I think about it.
For me
House Immortal
and
Broken Magic
were in a different league. I recommend trying one of them instead before tackling the
Ordinary Magic
series.
Let me know any books / series that don't seem to have lived up to previous books you have read by an author and why they didn't work for you.