Clean Sweep:The Innkeeper Chronicles #1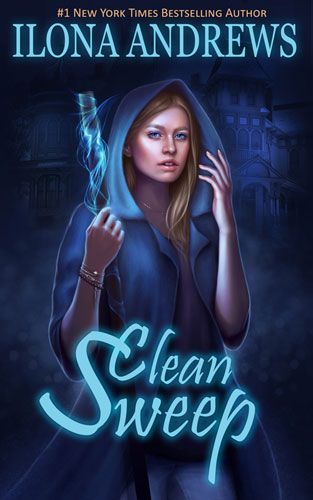 So, a few days ago yours truly got the ARC of this book from the amazing Ilona Andrews. Many of you have probably read the story online as free fiction, but now you'll be able to enjoy it as a book/e-book.
I must say I was really happy to hear that this amazing story will be published as a real book. The reason being that I truly enjoyed the story online and couldn't wait for each new chapter. I would check my e-mail daily to see if there was any news in Ilona's newsletter.
But, enough of this. Let's go to the story.
"On the outside, Dina Demille is the epitome of normal. She runs a quaint Victorian Bed and Breakfast in a small Texas town, owns a Shih Tzu named Beast, and is a perfect neighbor, whose biggest problem should be what to serve her guests for breakfast. But Dina is...different: Her broom is a deadly weapon; her Inn is magic and thinks for itself. Meant to be lodging for otherworldly visitors, the only permanent guest is a retired Galactic aristocrat who can't leave the grounds because she's responsible for the deaths of millions and someone might shoot her on sight. Under the circumstances, "normal" is a bit of a stretch for Dina.
And now, something with wicked claws and deepwater teeth has begun to hunt at night....Feeling responsible for her neighbours, Dina decides to get involved. Before long, she has to juggle dealing with the annoyingly attractive, ex-military, new neighbour, Sean Evans—an alpha-strain werewolf—and the equally arresting cosmic vampire soldier, Arland, while trying to keep her inn and its guests safe. But the enemy she's facing is unlike anything she's ever encountered before. It's smart, vicious, and lethal, and putting herself between this creature and her neighbors might just cost her everything."
Before we get started, I should warn you that this review won't have major plot spoilers, but I will discuss the setting, characters and their interactions. Click through to find out what I thought of the first installment in this new series.
Firstly, I love the book. It's easy to read. The main plot is interesting and it unfolds logically for the reader. However, there is a hint of a larger storyline for the future installments. Furthermore, the characters are entertaining, the conversations are fun and the world Ilona has built is something that brings a breath of fresh air in a worn out topic.
The story of this book is basically a meet-and-greet of the characters. Ilona has successfully managed to introduce her new characters and give an interesting story at the same time.
The Characters
Dina is an innkeeper. She has a small Shih-Tzu named Beast. Her inn is called Gertrude Hunt. She is a child of two innkeepers that disappeared with their inn and no one saw them ever again. She grew up around aliens and magic. She's no stranger to the world she lives in and the work she does. We learn about her past, her parents and the reason she decided to follow in their footsteps. She's young and beautiful, determined, powerful and brave. She isn't afraid to ask for help and doesn't overestimate her abilities.

She wields her power with confidence and cares deeply for her inn.
Gertrude Hunt is no ordinary B&B. Oh no! It's a magically sentient place that carters to an unusual clientele, the aliens. This inn is old and Dina is trying to return it to its former glory. The house is able to change its shape and the number of rooms. It is (like the Tardis) bigger on the inside and as its power grows so does the inn's ability to shift and change. The power extends to the Inn's territory around the actual house, but only an innkeeper can wield all of its power. The Innkeepers have a very special bond with their inns and wield great power. They are masters of all the inn's ground and can affect the nature around them, shape it and command it (to a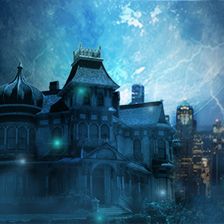 certain extent).
I had come here once before when I first arrived. I'd walked deep into the inn --it had been asleep

and I'd had to force my way through the walls --and then I had sat down here at the inert tangle of the inn's roots, put my hands on them, and fed it magic until they stirred. Gertrude Hunt had been asleep for years, its stasis so deep it was a kind of death. Bringing it back from deep sleep had taken a long time.
I love the concept of the inn. It is a neutral place and anyone can stay in it. Whoever comes to stay in the inn has to accept the rules of the innkeeper or be thrown out. Inns thrive on having guests and our inn, so far, has only one guest, Caledenia.

She has paid for permanent residence because she seems to be a criminal and a murderer (apparently a psychopathic killer). So, as long as she stays on the neutral Inn grounds, no one can touch her.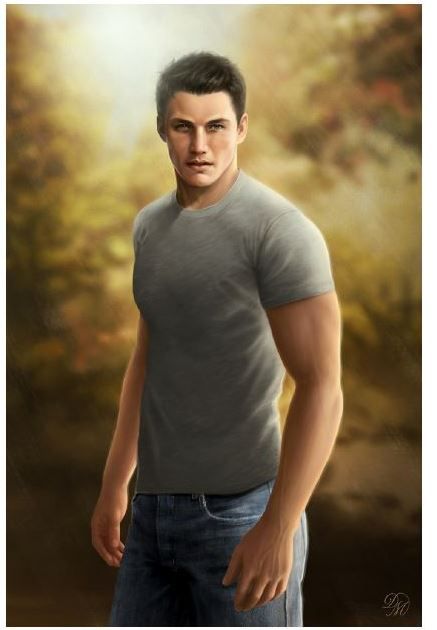 First male character we are introduced to is Sean Evans, a werewolf. He's a former soldier who, until meeting Dina, didn't know he was actually an alien (his parents didn't want to upset him). Dina tells him the story of his race and we find out that he's an Alpha Strain genetically created werewolf. And that that particular kind is a bit unstable and unpredictable but incredibly strong, fast and formidable. Sean considers Red Deer his territory and as an alpha he feels the compulsion to defend it and protect it.
Sean Evans belonged to the second category. His russet-brown hair was cut short. His square jaw was clean-shaven. Tall and broad-shouldered, he had a strong, fit body, honed by exercise to a lean, muscular precision. He looked like he could pick up a fifty-pound rucksack, run across the city with it, and then beat an ungodly number of enemies to a bloody pulp with his bare hands while things exploded dramatically in the background.
The two, Dina and Sean, form a reluctant partnership in order to stop the killings. He finds Dina puzzling and he didn't expect her to be so powerful. He trusts her decisions and respects her power once they get to know each other. They constantly argue and discuss but are able to compromise and share opinions.
As the story unfolds and our duo finds some important clues they are visited by vampires, aliens obsessed with conflict, protocol and honour. Also who are directly connected to the killer our duo is searching. This brings Arland into the story, a Marshal, the military head of his house.
The orb pulsed with red and spat out a man, who landed on one knee on the pavement. He wore black armour shot through with carmine. His long hair, a golden ash-blond, spilled over his wide shoulders and onto his breastplate. He held a long spear with the blood-colour banner of House Krahr.
Arland is charming but deadly. He's an impressive looking man, powerful, tall and dangerous. He's impressed by Dina but doesn't trust her, or Sean for that matter. He soon realizes that they have a mutual goal and he finds himself joining our duo in the investigation. From Dina we learn that vampires are divided into houses. All houses fight each other for something or other but are joined together in a political body they call Holy Cosmic Anocracy. The vampires as a race are a predatory strain of humans. They thrive in wars and love conflicts. Honor of their house is important to them, and so is protocol. They can be deceptively calm and pleasant before they go for the kill.
I truly enjoyed reading this book. It's short and sweet with just enough mystery and fun characters to keep you interested until the end. My favorite thing in Ilona's books (Kate Daniels and Innkeeper) is that the story comes first and how it affects her characters. She lets the relationships between her protagonists develop naturally and without force. You can feel the friendship happening as they work together and learn about each other.

They build trust and respect through compromise, conversations and funny banter. There are hints of a possible romantic triangle but it's just a side note, not really the most important thing that makes you look forward to the next book. I'm more interested in what happened to Dina's parents. And Sean and his decision at the end of the book, how did it turn out, was it what he wanted, and so on.
P.S. The art provided in this post is the official Inkeeper art. For more information visit Ilona's website.
So, to wrap up, I hope you all read it!! I for one can't wait for the 2nd book!!
Have you read Clean Sweep? Did you love it? Hate it? Tell us your thoughts in the comments below!