Fangirl Friday: Reading Roundup
The reading roundup after three months of the year. There have been books that have rocked my world and books that have been so so. I made a vow to myself that this year I would read more books by male authors. So far I've read 16 books and 6 have been by male authors. Which is pretty good as the book I'm currently reading will take me up to 7 and I only read 7 books by male authors last year! Way to go me.
So let's see what I've been reading in 2016 after the jump.
List in order of reading January to March 2016.
1. A Game of Thrones (A Song of Ice and Fire) by George R.R. Martin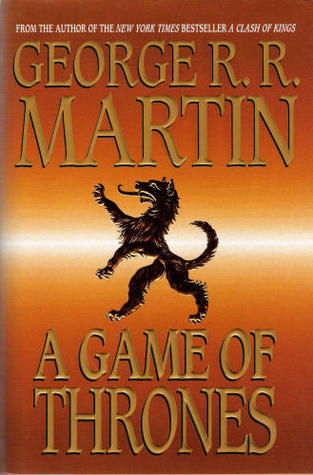 I started off the year reading one of my all time favourite books A Game of Thrones. I believe it was my fifth time reading the novel, and I enjoyed it just as much as the first time. It reminds me just how much I love the fantasy genre and that great fantasy done well continues to draw me in. I love how Martin weaves the story so that I have a vested interest in characters lives and where they are heading. Sure he keeps me on my toes, but the beauty of great writing is that it makes you care about characters, even when you don't want to. Plus he highlights how very flawed humans can be and that nothing is black and white. Martin's world building astounds me and that one of aspects that keeps me enthralled as he juggles the threads of the story. 5/5
We've done a few A Song of Ice and Fire posts so under our labels on the right there is plenty more about their series. Be warned there would be spoilers.
2. The Martian by Andy Weir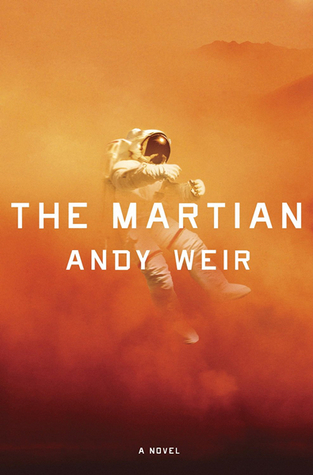 After Anne's great review I had this book sitting on my reading list. I promised to buddy read with a friend of mine, so put off reading The Martian until January 2016. Loved it. I think I needed some humour after completing A Game of Thrones. Yes there was humour in a book that was actually pretty dire when you thought about it. A man is stranded on Mars. How the hell was he going to make it out alive. Weir made me care. I needed Mark Watney to make it home alive. I had seen the movie before reading the book. Normally I try to avoid doing so, but in this instance I found them both great in their own right. Although in honesty I do have a weakness for Matt Damon movies. 5/5
Read Anne's review of The Martian.
3. Traitor's Blade (Greatcoats #1) by Sebastien de Castell.
This book was a book of the month in the Goodreads Saucy Wenches Book Club group. I had never heard of the author, but it was nominated and selected, so I decided to give it a go. Plus it fit a challenge book in the A-Z reading challenge in the Fantasy Book Club on Goodreads. As you may have guess I'm a regular over on Goodreads.
It was a swashbuckling adventure from start to finish, with our hero Falcio val Mond and his companions Brasti and Kest escaping one impossible situation after another. What a relief to read a fantasy book that didn't take itself too seriously. Perhaps I've just been reading the wrong ones. Plus it had that element I enjoyed in a lot of fantasy, cliffhangers and reveals that left me hungry for the next book. It reminded me of the Three Musketeers and the humour of our leads keep me turning the pages. 3/5
To read my review Traitor's Blade and Knight's Shadow please click here.


4. Grave Dance (Alex Craft #2) by Kalayna Price
This was another book I buddy read (late to the party though on this one.) I read
Grave Witch (Alex Craft #1)
in 2015 and enjoyed it enough to want to carry on with the series. Warning though, there is a love triangle blooming here and our heroine Alex Craft is conflicted between Falin and Death. It's a tough choice. It was a fast paced urban fantasy book with a satisfying mystery to be solved.
I did struggle with a couple of aspects that I find irritating in a lot of Urban Fantasy. The heroine seeming to never listen to advice from others and the ability of the heroine to keep functioning without eating. That being said, the story with the fae was intriguing enough that I haven't given up on the series. 3/5


5. Grave Memory (Alex Craft #3) by Kalayna Price
Another buddy read on Goodreads. Even though the previous book had aspects that annoyed me, I'm so glad I read this one. It was a much better book, in my opinion. Again Alex is called into solve a mystery. This time it's shades that have no memory of their final minutes. As Alex and Falin race to solve the crime, Death continues to lurk. Death is a person of course in this series. The fae background continues to be revealed to us and it seems Alex is becoming more fae as time goes on. Warning the love triangle continues and gets more complicated. 4/5






6. The Substitute (The Wedding Pact #1) by Denise Grover Swank
It was time for some light relief by the end of January. What better genre to read than a contemporary romance which again was a buddy read with a friend. Although believe it or not, it wasn't on Goodreads. Here we have a heroine who hasn't been able to tell her family that she is no longer engaged. In steps one Josh McMillan to save the day. Not intentionally at first of course. He has his own secret agenda. No path to true love can be smoothly. Best support character of the year in Grams who had been trying out a new lifestyle choice of being a nudist. I love humour in books and this ticked that box for me. 3/5




7. The Broken Eye (Lightbringer #3) by Brent Weeks
I love Brent Weeks. Well everything he has ever written and this book was no exception. In some regards
The Broken Eye
felt like the setup for the final book
The Blood Mirror
which is due out in November 2016. There was no great battle, but you had the sense of the Color Prince's army advancing on the Chromeria. It makes the anticipation for the final book build. I adored seeing Kip continuing to grow. He's becoming the man he's meant to be and I can't wait for the final showdown with his enemies. Favourite character this time around was split. I relished getting to know Teia better. Her storyline was captivating and I can't wait to learn even more about paryl. Such a useful magic ability to have. Teia was tied with Andross Guile. I hate him, I really do, but his ability to read situations is a marvel and he'll do anything to advance his family. Also once again kudos to Weeks. The ending reveal so much to whet the appetite of this reader. There definitely was that WTF moment. Absolutely best book of the year so far. 5/5.
To read my more depth review click here.


8. Grave Visions (Alex Craft #4) by Kalayna Price
I read Grave Visions as a new release. Having read the previous books I was glad I didn't really have to wait on this one. Again another great mystery to be solved. Although the culprit was a bit predictable this time around. I adored Alex and Falin working as a team. Yes I'm on Team Falin, but part of me isn't worried if they don't get together. (Remember love triangle) I think they work well together. I didn't think this was a good as
Grave Dance
but still a good read. I did want the love triangle resolved once and for all though. I hope that the next book will put an end to the triangle. 4/5






9. The Emperor's Blades (Chronicle of the Unhewn Throne #1) by Brian Staveley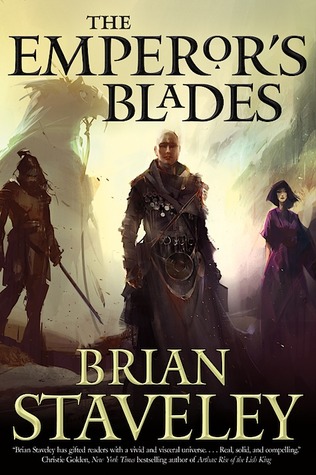 The Emperor's Blades was a wonderful first in series book. It's a tough one to rate for me, given I only really liked one POV out of three, although that POV did feel like it was the most prominent. The book centres on three siblings Kaden, Valyn and Adare who are the children of the Emperor who has been murdered. I really enjoyed Valyn's POV and feel invested in where his story is going. His storyline was action packed and there were plenty of surprises along the way. This is a series well worth giving a chance. There was an element of predictability for me with Adare's storyline, it didn't take away from my overall enjoyment. This book ticked off the letter S in the A-Z reading challenge in the Goodreads Fantasy Book Club. 4/5


10. Deadtown (Deadtown #1) by Nancy Holzner
Another first in series and another book of the month at the Goodreads Saucy Wenches Book Club. I had never heard of Holzner and if it hadn't been a book of the month I doubt I would have read it in any hurry. Enter one Victory Vaughn demon slayer. Her job is to help people get rid of their demons. I enjoyed the concept of demons here and the idea that people could have personal demons that manifested in their dreams. This was my first foray into a book with zombies in it as well. I felt the zombies were a little bit lacklustre, but the world was interesting enough that I would continue on with the series. It was a solid first in series book. 3/5




11. Big Little Lies by Liane Moriarty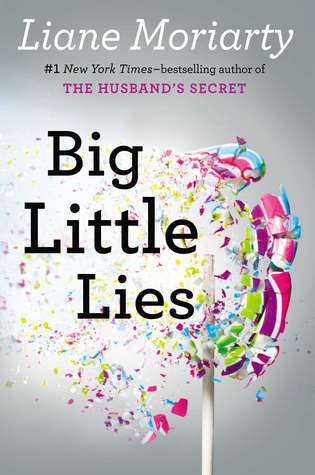 For once I was reading a book that wasn't a book of the month or a challenge book. I really loved Big Little Lies for two main reasons.
1. I couldn't work out who had been murdered.
2. I couldn't figure out who was the murderer.
Always a massive plus in my view when I'm reading a mystery book. Moriarty skilfully navigated the world of mummy politics and there were glimpses of people I recognized in real life. It highlighted how much you really don't know about what goes on behind closed doors. From domestic violence to the difficult waters of parenting when a former couple have to share parenting their daughter when they have other children and partners. The book brought to life how one incident can be blown out of proportion and the aftermath will have repercussions
. This is to date my favourite new to me author this year. 5/5


12. Guilty Pleasures (Anita Blake #1) by Lauren K. Hamilton
Recommendation from a dear friend of mine. She may have only been hounding, sorry encouraging me to give this book a go for well over a year. I relented and to my delight I didn't mind it at all. I've heard all the stories about how the series takes a nosedive around book 11 and 12, but
Guilty Pleasures
was entertaining. I might just have a soft spot for a heroine who loves to collect penguins. Anita Blake was kickass and prepared to do whatever it takes to solve a mystery. The story also had compelling side characters which made me curious to learn more about them. It makes me wonder if later on this series suffers from fatigue in that once you get up to 10 plus books the series lacks its lustre? Only time will tell. 3/5


13. Knight's Shadow (Greatcoats #2) by Sebastien de Castell
Lucky for me that after I had read
Traitor's Blade
the next book had already been published. Here is where I feel the series is coming into it's own. I enjoyed this second instalment more than the first and one of its great strengths was the female characters. They were on equal footing with Falcio, Brasti and Kest. Well perhaps arguable with whether we could consider them to have equal footing with Kest given his new status. Some characters were duplicitous and there were a few well deserved deaths by the end. Other characters remain alive who this reader fears will escape to become a threat later on. The book still maintained its swashbuckling element and I was grateful given the situation Falcio finds himself in for the vast majority of the book. Suspend belief and enjoy the ride. 4/5


14. The Prophet (Graveyard Queen #3) by Amanda Stevens
Reread time. My first of the year. I reread The Prophet in anticipation of the release of The Visitor. Given it was two years since I had read the previous books in the series, I needed a refresher to remember what had occurred. I'm glad I did as it's the little details you sometimes forget. I admire Amelia Gray and her determination to solve a mystery no matter what. She is uniquely placed with her ability to see ghosts to solve crime. The problem though is that once you acknowledge ghosts, it's very difficult to ever hope for them to disappear forever unless you help them. Devlin remains a haunted man and it's up to Amelia to try to save him and free his ghosts. Not such an easy task when there are malicious forces at work. 4/5
Click here to read my short review of the first three books in the Graveyard Queen series.


15. Not Quite a Husband (The Marsdens #2) by Sherry Thomas
I needed some light historical romance after
The Prophet
and decided to give Sherry Thomas ago. It was an okay read for me. Unfortunately I didn't real like the heroine or the hero very much. As such, whilst I did enjoy a book that wasn't set in England for a change, I never felt invested in the story or the characters. 2/5








16. The Visitor (Graveyard Queen #4) by Amanda Stevens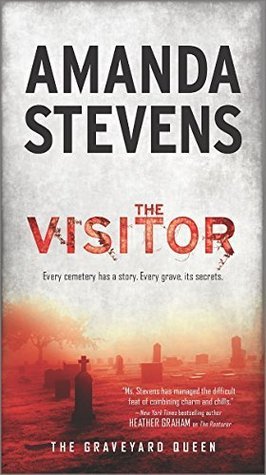 Best in the series to date. Stevens is able to create such atmosphere in her books, that you can feel the sense of haunting, dark spaces. The sense that if you look out a window you might just spot a ghost. Amelia and Devlin are trying to recover from their last ordeal, however with both characters keeping secrets, you can feel their bond being stretched. Amelia uncovers more about her family past, much to my delight. The reader can start to see a much broader picture of why Amelia has the gifts she has inherited. It's going to be up to Amelia though as to what she will do with them. The reveals were very satisfying and make me glad that I've kept with this series. 5/5
The Wrap Up.
I think I'm doing quite well with my personal plan to try to read more male authors this year. Yes my reading list so far is heavily fantasy based and I adore my urban fantasy to have a mystery to be solved. I'm looking forward to the next three months to see what new discoveries await me. Plus I've still got some great new releases to look forward to.
What books have stood out for you this year?
Book images from www.goodreads.com