January Book of the Month
Welcome to our new section where each month the Wenches are going to select a book to group read. We've got a varied selection planned and there's sure to be something for everyone over the course of the year. We hope you can join us for some of the reads on our Facebook page.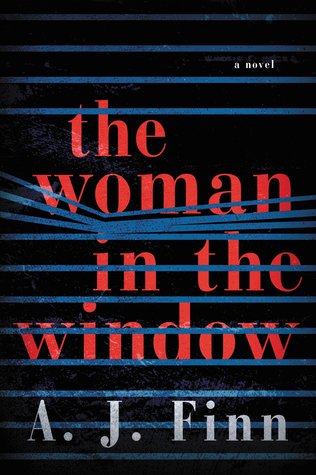 Our selection for January Book of the Month is The Woman in the Window by A.J. Finn. We selected this book as many of the Wenches have read Gone Girl and loved it. What a great way to start off the year with a murder, thriller, that we hope will capture our attention. There seems to be a bit of buzz around this debut novel from A.J. Finn, where isn't already been optioned to be made into a movie. Thanks to Wench Anne for selecting this one.
Check after the jump for the book details.
Release date: January 2nd 2018
Genre: Mystery
What did she see?

It's been ten long months since Anna Fox last left her home. Ten months during which she has haunted the rooms of her old New York house like a ghost, lost in her memories, too terrified to step outside.

Anna's lifeline to the real world is her window, where she sits day after day, watching her neighbours. When the Russells move in, Anna is instantly drawn to them. A picture-perfect family of three, they are an echo of the life that was once hers.

But one evening, a frenzied scream rips across the silence, and Anna witnesses something no one was supposed to see. Now she must do everything she can to uncover the truth about what really happened. But even if she does, will anyone believe her? And can she even trust herself?
We hope you can join us on our monthly read! Let us know your thoughts on the book in the comments.