Fangirl Friday: The Hotties of Hamilton Part 2
Hamilton: An American Musical is currently rocking the world and making history eight shows a week on Broadway. But, unless you are Brendan Fraser from Encino Man, you probably already know that. If you are a regular reader, you have probably already read about my love for the show in a
past Fangirl Friday post
. I've brought Head Wench Barb over to the Hamilton Dark Side too. A few weeks ago, she selflessly put together a Saucy Wench patented Man Candy post featuring some of the
Hamilton Hotties
. But, there are so many of them she left some for me to feature in today's Fangirl Friday. So, join me after the break for more Hotties of Hamilton!
I'm going start out with a super theatre nerdy choice. Please bear with me while I freak out about this guy for a second. J. Phillip Bassett is the Hamilton Production Stage Manager. That pretty much means he is in charge of everything. That is my dream job. And, look at him! He's adorable.
They even featured him in a Ham4Ham! You can (and should!) watch it below. It's a great insight into what goes into the on stage magic.
This gorgeous creature is Stephanie Klemons. She's the Dance Captain and Associate Choreographer. She's also a Swing for the show, which means she has learned a number of roles from the show and is ready to perform them at a moment's notice. So, she is not only beautiful but, she's talented too!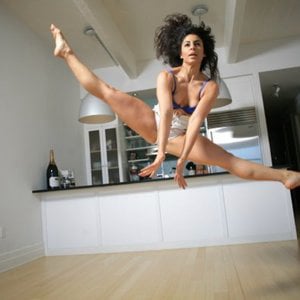 Betsy Struxness is a Broadway veteran. She was the recipient of the Gypsy Robe on opening night. It's a Broadway tradition given to the ensemble member with the most Broadway credits. Just like the others so far, talented and amazingly beautiful. Look at that gorgeous platinum hair and how fierce she is!
Austin Smith is the delectable understudy for Aaron Burr, George Washington, and a few others. He is also a member of the ensemble. Look at those eyes and lips! And, posed next to the equally delectable Leslie Odom Jr.
Ariana DeBose is another ensemble member. I am so envious of her curls and her crazy good body. I could only dream to look as good as she does.
Jasmine Cephas Jones, like many cast members, plays two roles in Hamilton. She is the third Schulyer sister, Peggy, and then, in the second act, she plays Maria Reynolds. Just look at her. That's all I can even say about her.
Christopher Jackson, who plays George Washington, is without a doubt, my favorite voice talent in the show. His voice is just ::shivers:: beautiful. Combine his vocal talent with these looks? He can command me any day.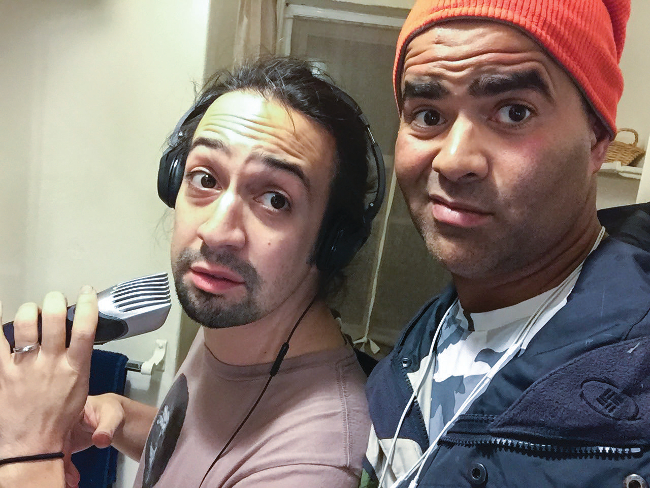 Look at you two adorable things!
Also, listen to him sing:
And, that brings me to my last Hottie for the day, the man himself, Lin-Manuel Miranda. I adore this man. He is so, so brilliant, creative, talented, and one million other adjectives that are too many to list here. He is a treasure that we should be worshiping.
And, just in case you missed it literally everywhere on the internet last week, watch Lin and some other Broadway stars do Carpool Karaoke with James Corden. He is just the most adorable person of all time. I can't take it.
Well, Readers, that's all I've got for this Hamilton Hotties post. I mean, I have way more, but I'll save those for another post. Did I miss any of your favorite Hamilton people? Let me know below!